Richardson's closest teammate: 'He's a great guy, he'll bounce back'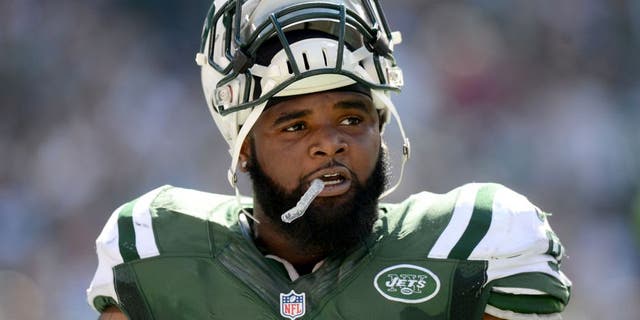 NEWYou can now listen to Fox News articles!
No one has given New York Jets defensive end Sheldon Richardson a pass for his actions of late, but one of his closest teammates believes in his friend. Jets safety Rontez Miles, Richardson's roommate, is confident in the Pro Bowl defensive end, and thinks he will bounce back from his latest troubles.
To most people, that's being a little bit too confident, especially with the Jets being noncommittal on the future of Richardson with the Jets. He could be suspended by the NFL, cut by the Jets, or out of the league altogether. No one knows what will happen, but it doesn't look good for the promising defender.
As for Miles' faith in Richardson, it's not unwarranted. Miles thinks it could have happened to anyone, and that he's a great guy.
"That's still my roommate. It's life, it can happen to anybody," Miles said to Metro New York. "I know the guy more than anybody. He's a great guy, we're going to pick him up as a unit, a defense, a team. Coach said it isn't about Sheldon the player, it's about Sheldon the man. We're roommates, we talk. We talk, we get it off -- we vent. It's good to vent, get it out so it doesn't weigh down on you mentally. We're used to talking to each other.
"Even in the house we're across the hall. We're going to talk it out, what you need to say to me, you can say to me. It always makes you feel better."
If anyone knows Richardson, the man, it's probably his roommate -- the guy he sees every day. Still, Miles probably shouldn't be so quick to assume Richardson will get off on the latest allegations issues. It goes deeper than just being a great football player. It's a character issue that the Jets may not want to deal with. No matter what, however, it appears as though Miles will stand by his teammate.
"He's good, he's been changing," Miles said. "I know him in and out. The media can make it seem a different million ways how it really is. I know the man personally. He's had my back the whole way. He's a great guy, he'll bounce back."
(h/t Metro New York)