Richard Sherman says it's 'foolishness' for NFL to possibly punish Seahawks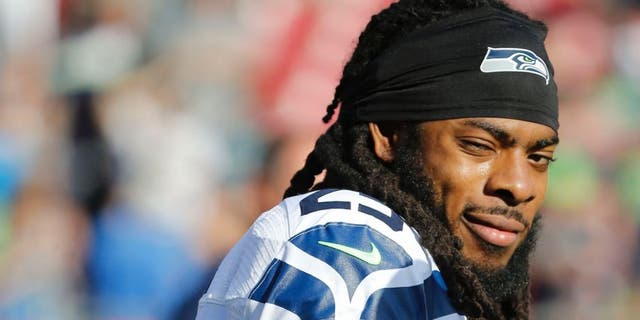 The Seattle Seahawks might soon be docked a second-round pick for not disclosing Richard Sherman's knee injury on the team's injury report during the season. But according to Sherman, the whole thing is much ado about nothing.
At Wednesday's Pro Bowl practice, ESPN reporter Sal Paolantonio asked the Seahawks star cornerback about the potential punishment, and Sherman described the whole episode as "foolishness".
Seahawks head coach Pete Carroll revealed earlier this month that Sherman played the second half of the season with an MCL injury despite the veteran cornerback never being listed on any injury report. The NFL requires teams to disclose players' injuries.
But according to Sherman, everyone in the NFL deals with injuries during the season.
"Everybody plays banged-up," Sherman told reporters Wednesday. "It's a rough sport. You just keep playing. … All these guys are banged up, nicked up, and it just is what it is. Football is violent -- 100 percent injury rate."