Richard Sherman discusses health, expectations for defense in 2015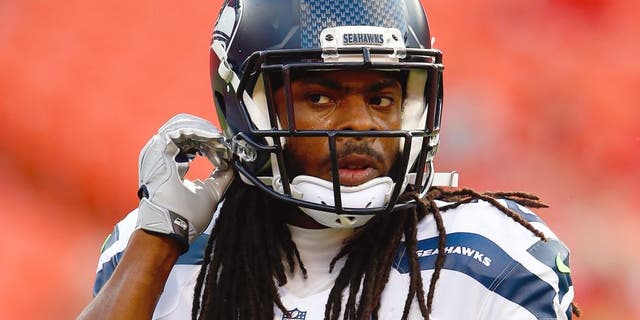 Richard Sherman expects no drop off from a defensive unit in 2015.
Despite losing Byron Maxwell in free agency, despite no sign of Kam Chancellor (yet) in training camp, despite a not yet 100 percent healthy Earl Thomas.
Even the leader of the Legion of Boom himself opted not to undergo Tommy John surgery in the offseason, instead choosing to rehab instead.
"I mean, I knew I wouldn't have to throw a left-hand fastball, so I thought there was a chance I could avoid it," Sherman said, via ESPN. "The timeline on the surgery, I think, was nine months or something like that, and I wasn't going to be out of ball for nine months just to be able to throw a 99 mph fastball."
For a defense that has finished at the top of the league in scoring defense three straight years, Sherman believes it's a doable feat again in the fall. Regardless of what has happened or is happening in the offseason, Sherman believes in his teammates.
"It's all about effort and attitude," Sherman said, via ESPN. "And our guys also are the most prepared in football. It really comes down to how hard a guy is going to run to the football, play-in and play-out."
(h/t ESPN)