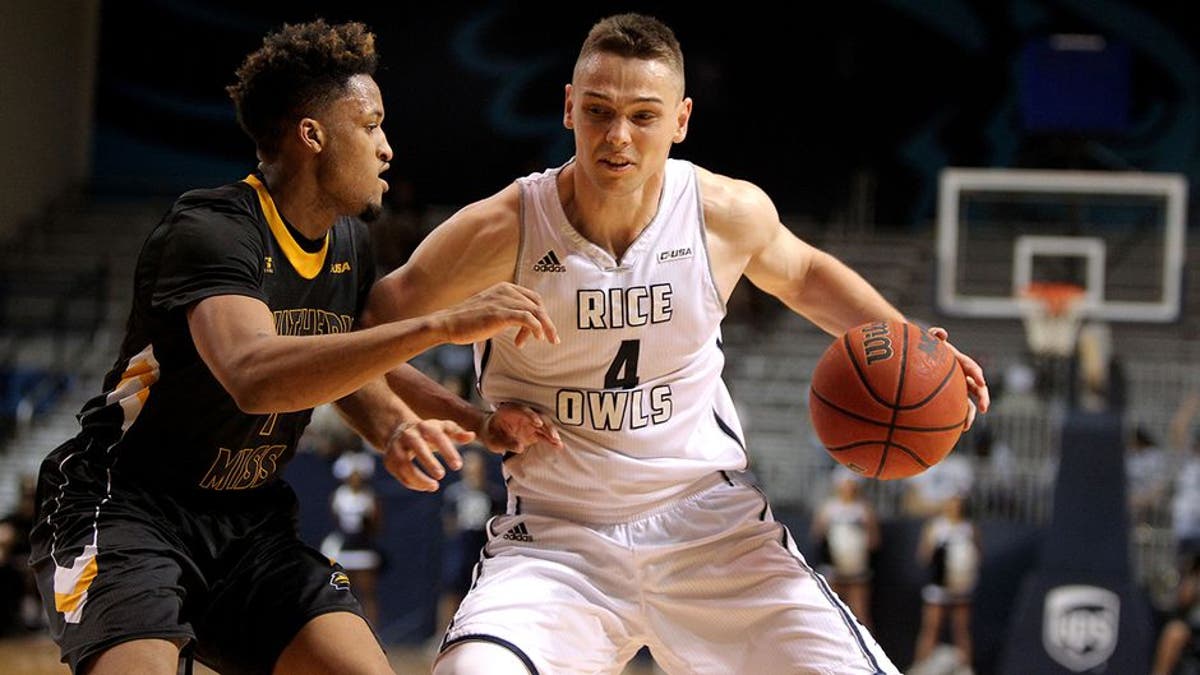 GAINESVILLE, Fla. (AP) -- Florida is getting a graduate transfer to help replace versatile forward Devin Robinson.
Rice swingman Egor Koulechov announced Tuesday night on Twitter that he plans to transfer to Florida, where he will be eligible to play right away. The Gators are awaiting NCAA paperwork before making an official announcement.
The 6-foot-5 Koulechov averaged 18.2 points, 8.9 rebounds and 2.1 assists last season, helping lead the Owls (23-12) to a fifth-place finish in Conference USA. The Russian began his career at Arizona State (2013-14) before transferring to Rice, sitting out one year under NCAA rules and then playing two seasons for the Owls. Koulechov has made 172 3-pointers in three collegiate seasons and shot 47.4 percent from behind the arc last year.
Robinson announced last week that he would enter the NBA draft. He hired an agent Tuesday.