Rice speaks, wants back in NFL ... but will he get a chance?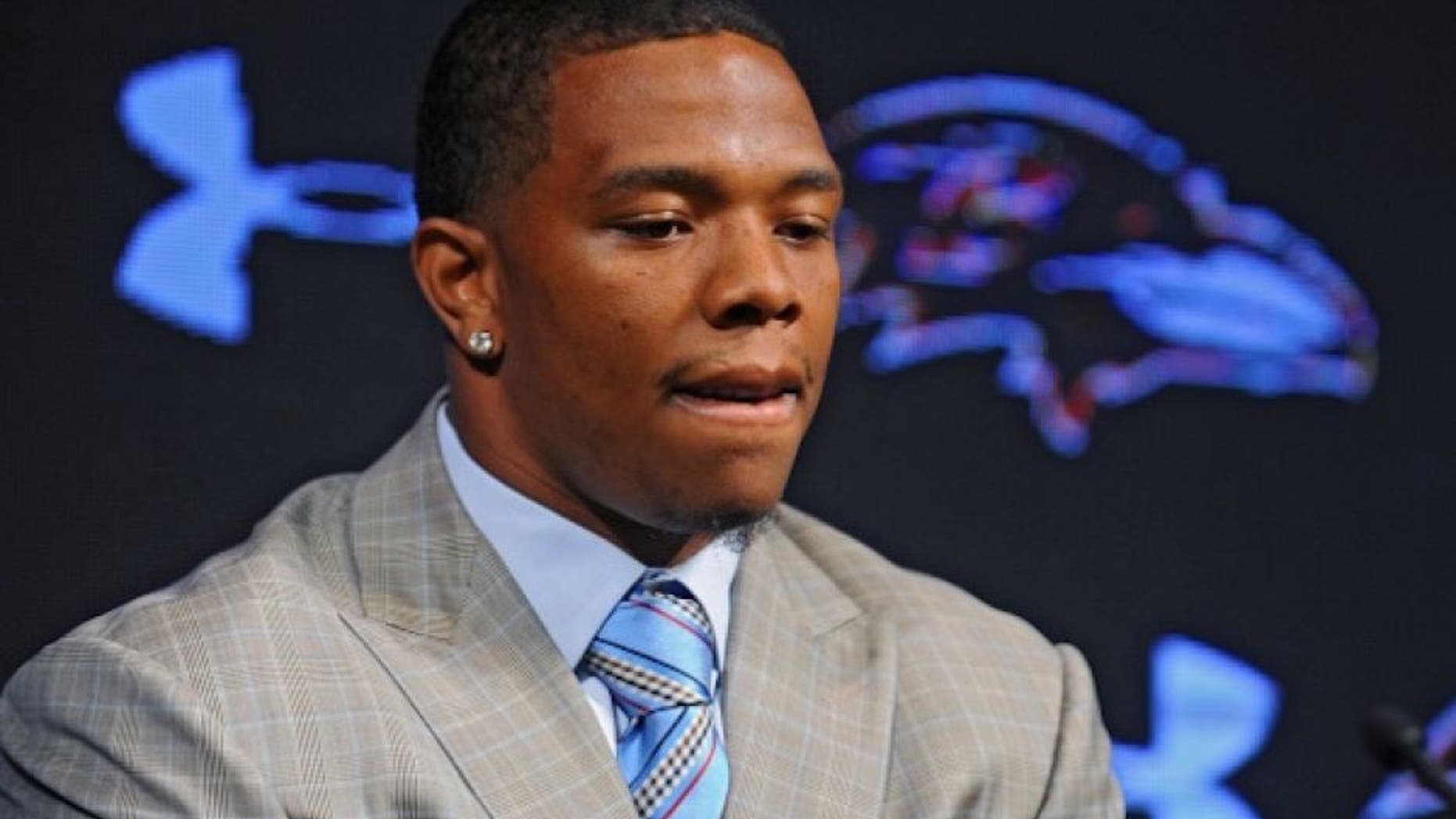 After sitting out all of last season and now free to sign with any team in the NFL, former Ravens running back Ray Rice said in a televised interview Tuesday that he considers himself a rehabilitated man and that he hopes to resume his career, while acknowledging that is no small task.
Rice spoke with ESPN's "Outside the Lines" on Tuesday, talking extensively about domestic violence and the obstacles -- which he classified as "unique" -- he faces in attempting to revive his career.
The 28-year-old has not played since the 2013 regular-season finale. He was suspended by the NFL, then released by Baltimore, after a surveillance video surfaced last year showing him punch his then-finacee Janay in the face in an Atlantic City casino elevator in February 2014. The two subsequently married.
In speaking about the incident and domestic violence, Rice said:
"We do live in a society where public opinion matters, and I totally respect that. Domestic violence is real. It happens every 12 seconds as we speak. ... I think that that issue alone with me in my situation, having the video -- that puts a lot in perspective. That vivid memory, obviously, that was the worst decision I've ever made in my life."
In terms of those obstacles he faces:
"I can understand some people probably never will forgive my actions. But I think that every step that I took going forward right now -- over time, I want to be able to rewrite the script, to tell my daughter that daddy made the worst decision of his life, but this is what I did going forward.
"To the survivors of domestic violence, I understand how real it is, and I don't want to ever take that for granted because this is a real issue in our society. My video put the light out there -- if you have never seen what domestic violence looks like and you look at my video, I could understand why some people would never forgive me."
Rice is now training for his return to the NFL, with advocates such as former Buccaneers head coach Greg Schiano, Rice's college coach at Rutgers, speaking to teams on his behalf.
"The conversations that I had with (teams) is more to understand the magnitude of my situation. I know that it's a unique deal, so I just try to honestly live day to day and stay hopeful for that opportunity.
"I understand why maybe a few teams or teams shy away from me. I understand that because it's a privilege. It truly is a privilege to play in the NFL. It's a privilege to play professional sports.
"I always preach one or two bad decisions, and your dream could become a nightmare. Well, I had to eat my own words. I truly lived a nightmare. There is no set in stone whether you're going to get a second chance or not. I have to set my hope and faith and everything else that I'm doing in my life, I'm just really hopeful for a second chance."
He also addressed the fact that his last season on the field -- before the domestic-violence incident -- was by far his worst as a pro. His 660 yards rushing and 3.1 yards per carry were career lows,
"That was a different deal for me. I never played through an injury. … I think injury is part of the game. I treated this year, for me being out, as an injury year except for it wasn't physical -- it was mental. It was everything about rehabilitating myself to be the best husband, father, and go out there and share my story. I'm not afraid to say right now that I feel like I'm a rehabilitated man. I took this year as an injury mentally. Mentally, I just went through a lot."
One possible destination for Rice could be Houston. The Texans on Tuesday lost starting running back Arian Foster to a groin injury, and reports are he will require surgery. He also missed time with a groin injury last season.
But former Texan Chester Pitts said that's not happening when speaking on "The Jason Smith Show" on FOX Sports Radio on Tuesday night.
"Based on what I know about the team and what I know about management, they're not going to touch that with a 10-foot pole. The way [Texans owner Bob] McNair is, he's a very conservative man. … If you got a guy that's really, really talented but has kind of a Dez Bryant attitude, where you just never know and at any moment he could lose his stuff, for Mr. McNair that kind of guy isn't the guy he wants. … Unless, until it gets to a point where there really is a steep, steep, steep drop off in the talent that's available and he gives Ray Rice a chance just to come in and have a conversation, and he believes what he has to say that he's a changed man, then maybe there's that possibility. But right now this early in the game I think a guy like a Pierre Thomas is going to have a much better shot than Ray is, even though I believe Ray Rice is a better player at this moment."