Rhode Islander Beisel qualifies for 200 backstroke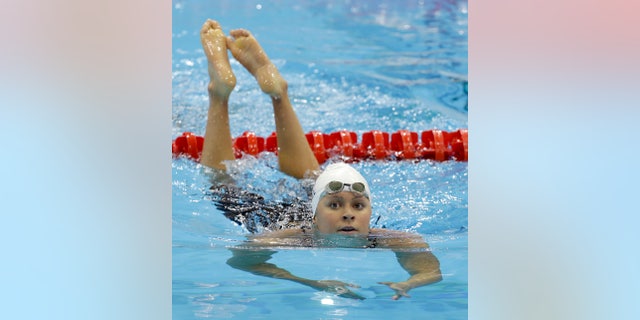 Rhode Islander Elizabeth Beisel has qualified for the 200-meter backstroke semifinals at the London Olympics.
Beisel came in second in the qualifier Thursday behind fellow American Missy Franklin.
Beisel came in with a time of 2 minutes, 7.82 seconds, behind Franklin's 2:07.54.
She will race again in the semifinals Thursday, and if she qualifies, move on to Friday's final.
Beisel won silver in the women's 400 individual medley on Saturday.
She is from the Saunderstown section of North Kingstown.