RG3 follows Kendrick Lamar's haunting Grammys performance with his own message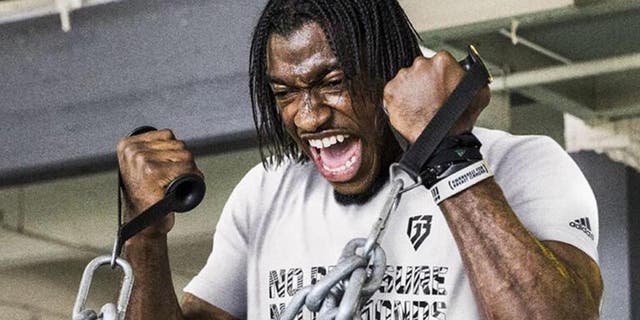 The 2016 Grammy Awards couldn't have worked out much better for rapper Kendrick Lamar.
He dominated the rap field by winning five awards, including Best Rap Album for "To Pimp A Butterfly," and had the most polarizing performance of the night.
Kendrick's medley performance of songs "The Blacker the Berry" and "Alright" created buzz across social media as he and his band took the stage in chains, with some members locked up in jail cells.
It was a haunting performance that spoke directly to what Kendrick's album is about: his interpretation of the black experience in America.
The performance was lauded by many, and it looks like Robert Griffin III is among those who are finding inspiration in Kendrick's show.
RG3 posted this workout photo to Twitter on Tuesday, citing Kendrick as a source of inspiration.
This is as good a time as there is for RG3 to find inspiration, given that his NFL career is at a crossroads with his Washington Redskins tenure all but over and his future in the league uncertain.