RG3 focused on the fundamentals, feels free in year 2 under Gruden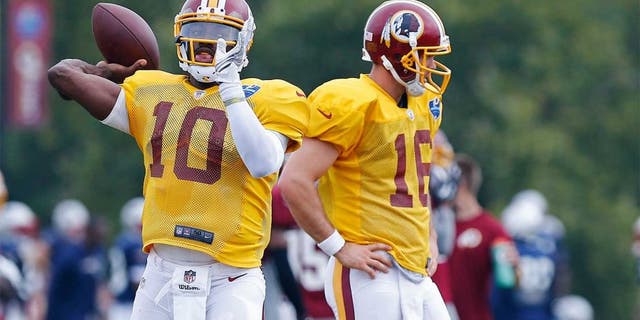 Reports all offseason have been positive when it comes to Robert Griffin III's progress in Jay Gruden's offensive scheme. RG3 talked about why he's so optimistic that he can turn things around in his second season under Gruden.
"Second year in it, I feel like you can go out there and you kind of know what to do and I think that helps," Griffin said to reporters, via Redskins.com. "You can play free and not be worrying about a thousand different things at one time going on in your head.
"I just feel more comfortable in the offense, comfortable with where I'm at and comfortable with the coaches. That's all you can ask for."
RG3 went back to the basics and dedicated the offseason to improving his footwork and fundamentals. It looks like his offseason work is paying off.
"I've just been focused on fundamentals and being consistent with everything every single day, coming out here trying to make sure that every day is a new day and playing everything honest."
(h/t Washington Redskins )