Rex Ryan takes jab at Jets TE Amaro, but feels bad he's out for year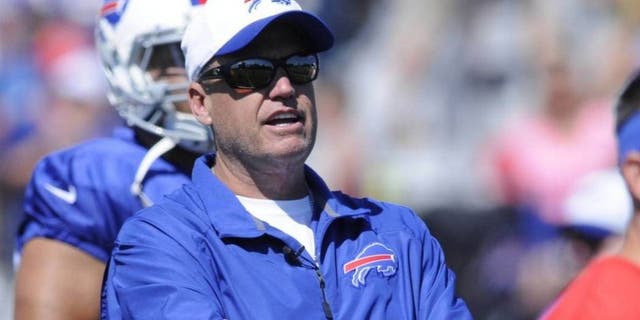 NEWYou can now listen to Fox News articles!
On Tuesday, the New York Jets placed second-year tight end Jace Amaro on injured reserve, ending his season before it began. His former coach, Rex Ryan, was asked about Amaro in his press conference for reasons that go back to comments the tight end made about his head coach this offseason.
Amaro took a jab at Ryan by saying he didn't hold the Jets accountable last season, to which Ryan responded by saying Amaro was "going to be accountable for his comments" in the upcoming season.
When Ryan was informed of Amaro's injury and asked for his opinion, he did show some sympathy. He also took a Rex Ryan-esque shot at Amaro, as well.
"I feel bad for the kid," Ryan told reporters, via ESPN. "Jace is a good kid. He just made stupid comments. He's a good kid and I feel bad that he can't do it. He's a talented guy, but I wasn't exactly afraid of him."
Needless to say, both Amaro and Ryan were looking forward to the teams' two matchups this season. Unfortunately, Amaro won't be on the field to get redemption as he'll be sidelined for the entire season.
(h/t ESPN)