Rex Ryan: Sammy Watkins' zero-catch game will be 'rare'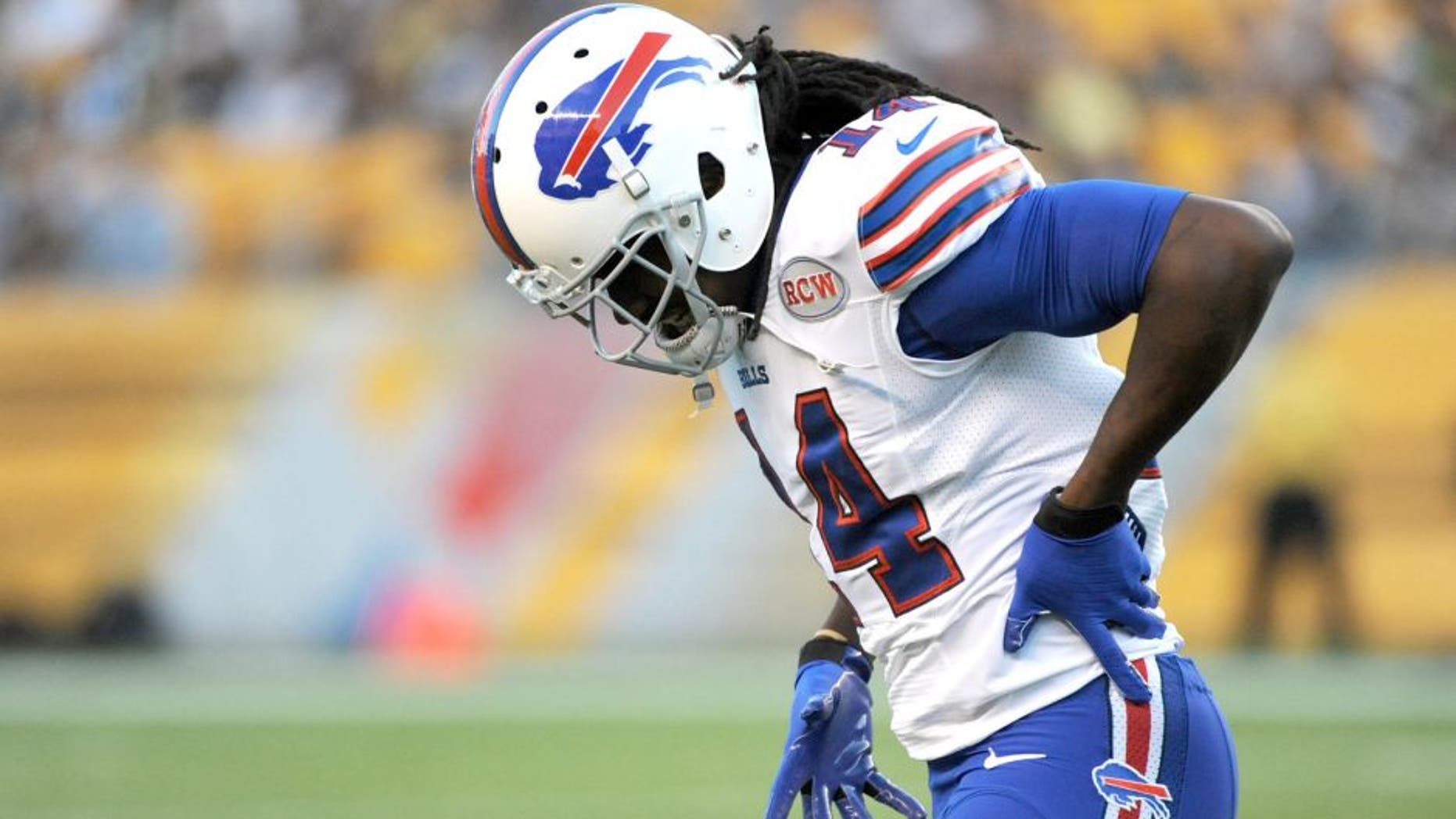 The Buffalo Bills opened the season with a statement victory over the Indianapolis Colts on Sunday, and they did it without their No. 1 receiver recording a catch.
Sammy Watkins was held without a reception for the entire game and was targeted by Tyrod Taylor just three times. Was this a sign of things to come, or just an aberration for the second-year receiver?
According to Rex Ryan, it's definitely a rarity.
"Is it rare that Sammy [Watkins] is going to go without a catch?" Ryan said via Mike Rodak of ESPN. "Yeah, that will probably happen once this season. Our thing is our focus is trying to win the game, whatever the means, however we can do that, to give ourselves the best chance that is what we are going to do."
Last season, Watkins recorded a catch in all 16 games so this is the first catchless game of his career. He's one of the most promising young wide receivers in the league and even with Robert Woods and Percy Harvin in the fold, Watkins should be the No. 1 target for the Bills.
Given the fact that Buffalo held a substantial lead against the Colts, it's not surprising to see that Taylor only attempted 19 passes, completing 14 of them. That also played a role in Watkins' lack of production.
"I think sometimes it is going to be like that," Ryan said. "Whatever the plan is ... and you know quite honestly we were trying to play keep away a little bit from Indianapolis and you know had some more underneath throws and things like that."
(h/t ESPN)