Rex Ryan explains why Ed Reed will be an NFL head coach sooner than you think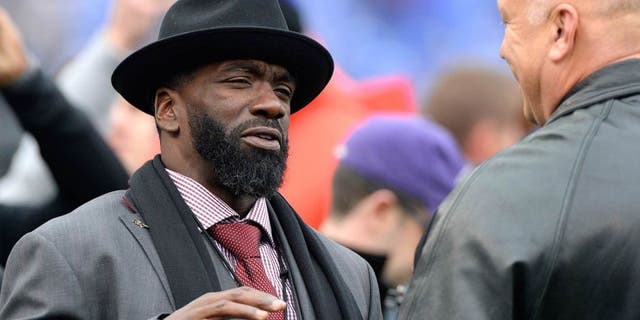 Ed Reed played 12 seasons in the NFL, picking off 64 passes in his career. He's a surefire Hall of Famer and is considered one of the best safeties in league history. Thanks to his talent and smarts on the field for more than a decade, Reed earned himself a spot on the sidelines just a few years after retiring.
Rex Ryan hired Reed as an assistant defensive backs coach two months ago, and he has high hopes for the safety-turned-coach. In fact, Ryan doesn't think Reed will hold the same position in five years, and could instead be a head coach in the league.
"When we had him his last year with the Jets, he was the pied piper," Ryan said via ESPN. "They all followed him and they all learned the game. And that's why I know this guy's going to be a great coach.
"I would not be shocked if Ed Reed ends up being a head coach within five years. That's how quick this dude's going to rise. Teaching guys how to study tape, how to get things, playing the game."
That's quite the praise for a guy who's never had any head coaching experience at the college or pro levels. It's also a testament to how smart Reed is, and his ability to be a leader on the field.
It's not surprising to hear what Ryan had to say about Reed, though. Even despite the fact that Ryan has always been a fan of the former safety. Bill Belichick has always been a huge support of Reed, calling him "the best weak safety" he's ever seen back in 2012.