Rex Ryan excited about Bills' group of RBs for 2016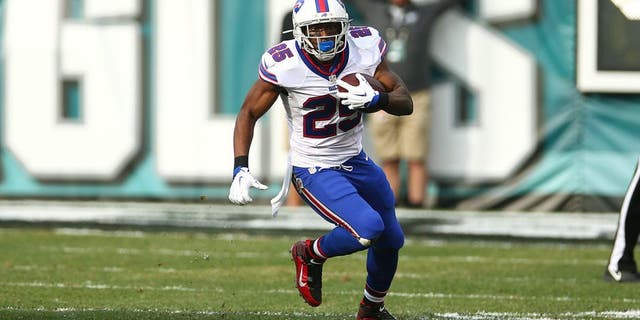 When the Buffalo Bills traded for LeSean McCoy last year, their rushing attack was expected to take the next step. He's a dynamic back that can change an offense, and given Rex Ryan's run-first mentality, it appeared to be a perfect match.
And it was.
The Bills led the league in rushing, racking up 152 yards per game on the ground. The group was led by McCoy, but he wasn't the only key contributor. Injuries forced several backs into bigger roles, with those being Karlos Williams and Mike Gillislee. Add in Tyrod Taylor's running ability at quarterback and the Bills are loaded once again for 2016.
Needless to say, Ryan is excited about the group, and sounds about ready to lock in the top three backs for next season.
Via BuffaloBills.com:
The 2015 season wasn't what the Bills had hoped it would be after winning nine games in 2014, but there were certainly positives to build upon in the offseason. The running game is one of those things.
Obviously, Ryan was impressed with McCoy's talent and elusiveness, but Williams also caught his attention. In fact, he went as far as to say the Bills would've drafted him even earlier than the fifth round had they known just how great of a running back he is.
The underrated guy of the group is Gillislee, though. He came in late in the season after being called up from the practice squad, and had averaged more than 10 yards per carry prior to Week 17. He'll likely push Boobie Dixon for a roster spot next season, giving the Bills a plethora of good running backs to choose from.