Rex Ryan 'couldn't be happier' with LeSean McCoy-Kiko Alonso trade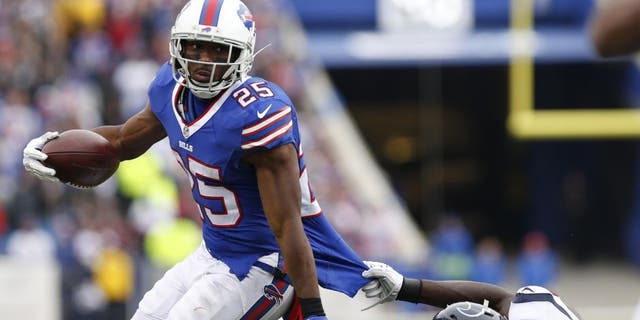 One of the biggest moves of the offseason came when the Buffalo Bills sent promising linebacker Kiko Alonso to the Philadelphia Eagles in an unexpected trade for LeSean McCoy. It wasn't the type of trade that changed the landscape of the NFL -- the Bills aren't undefeated and the Eagles aren't 1-11 -- but it did have an effect on both teams.
Six months removed from the swap and Rex Ryan wouldn't change a thing.
"From our perspective, we couldn't be happier with it," Ryan said via Tyler Dunne of the Buffalo News. "Obviously, LeSean is a great player, great talent and we love him in the building. He's got that great energy about him. And a good teammate."
McCoy is fifth in the league in rushing yards per game and has helped the Bills to a 6-6 record. Alonso, however, has started just one game and appeared in seven and has recorded a disappointing 21 tackles. Injuries have played a role in his struggles, but McCoy has been in and out of the lineup, himself.
As of now, it would seem as though the Bills got the better end of the deal, but there's still plenty of time for this one to shake out. With the Eagles struggling to find a consistent running back, it's hard to not think that Chip Kelly would like to have McCoy back in the fold.
DeMarco Murray was demoted and only played 14 snaps on Sunday, while Ryan Mathews has been injured. McCoy has given the Bills stability at running back that they didn't have in years prior.
"It just shows how you better be flexible in your way of thinking," Ryan said. "It was an opportunity for us to add a dynamic player to our football team."