Rex Ryan: Bills will be 'my last stop in coaching'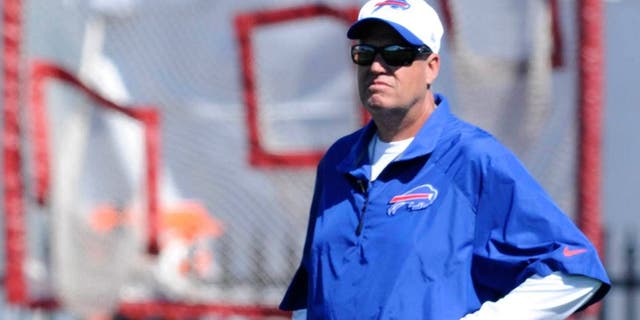 NEWYou can now listen to Fox News articles!
Rex Ryan is known as one of the best defensive-minded coaches in the game. He's been a part of coaching some of the top defenses in NFL history -- mainly the 2000 Baltimore Ravens -- leading to more than a decade of coaching.
Ryan is in his first year as head coach of the Buffalo Bills -- his second gig as a head coach, and also his last. That's right: The Bills will be Ryan's last stop in coaching.
"This is definitely going to be it," Ryan told Lorenzo Reyes of USA TODAY Sports. "This is my last stop in coaching, and then when my days are up, I'll turn it over to the younger generation. I'm not going anywhere else."
That's not to say Ryan will be out of the league in two or three years. He plans to have success with the Bills, which will lead to him being around for much, much longer than that. He was in New York with the Jets for six seasons, going 50-52 overall, including the postseason.
Surely, Ryan will need to have more success than that if he hopes to coach for the better part of a decade, and the Bills have the talent to do so.
"There are always going to be people that judge you, but that's OK," Ryan said. "People should worry about themselves more than they should worry about me. They don't have to agree with me, or whatever, but I got news for you: I'm not changing. I'm going to be myself. I don't care if you like it, or you dislike it. This is who I am."
(h/t USA TODAY Sports)