Revis on Super Bowl ring: 'You'll see it New York Jet green'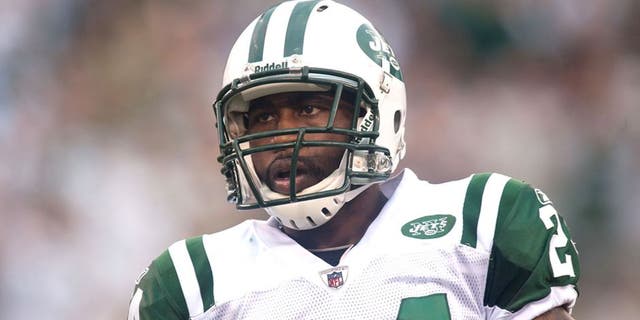 There's no shortage of confidence in the Big Apple for the New York Jets. Todd Bowles has already said he won't be happy with going 8-8, and now Darrelle Revis one-upped him with his most recent comments.
"You'll see it New York Jet green when we get it," Revis said.
That's not a guarantee, per se, but it should be enough to give Jets fans confidence in the team's defense at the very least. Revis also said you won't be seeing his ring from last season in the locker room, as he feels it's right to leave that outside the walls of the Jets facility.
As far as how the ring looks, Revis is seemingly pleased.
"Awesome," he said. "A lot of bling."
I'm sure Revis would like to see that "bling" in New York Jet green after this season -- or in the recent future, at least. He'll look to bring a Super Bowl championship to the team in which he started his career in 2007.
(h/t NY Daily News)