Return of Alec Burks spells good news for the Jazz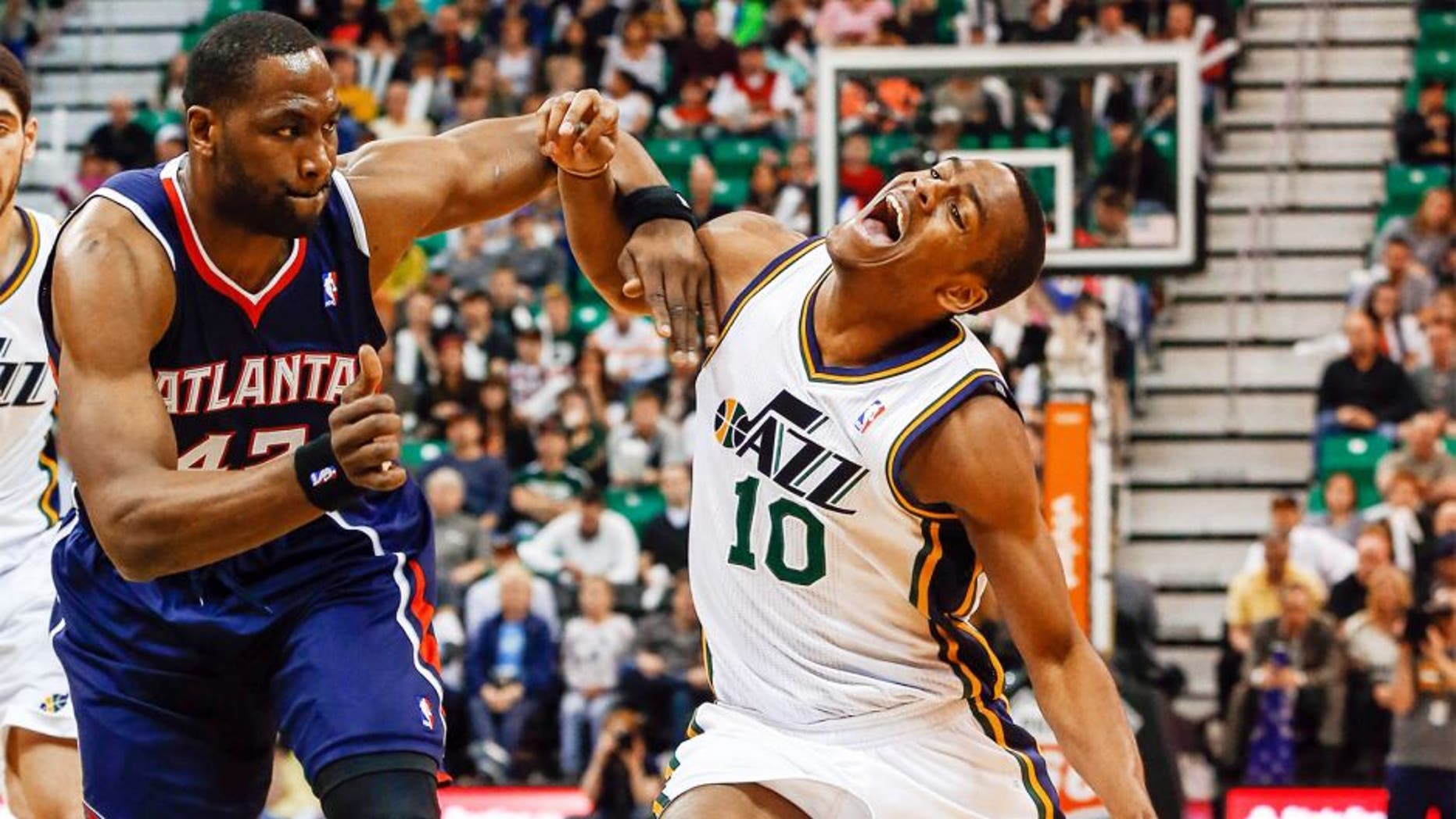 Injuries are awful, on a personal and team level. And when a player loses an entire season, there's not much silver lining to be found in such a dark cloud. But if any team is well-prepared to bounce back from a big loss, it's the Utah Jazz. With young talent in surplus and prospects ready to take the next step forward, it doesn't have to be the end of the world in Utah.
That's doubly true thanks to one prominent return from injury for the Jazz. General NBA observers might not realize just how important Alec Burks was for Utah last season, especially after Burks missed mostof the season with a tear in his left shoulder. But Tony Jones of The Salt Lake Tribune writes that the Jazz's decision not to shop on the free agent market reveals Burks' true value:
"This is why General Manager Dennis Lindsey told anyone who would listen that Burks' return to the lineup -- he missed most of the year after shoulder surgery -- could end up being Utah's biggest addition over the summer. And it's worth noting that Lindsey made good on that statement, staying out of the free-agent market, clearly putting his faith in Burks' ability to stay healthy.
"'Man, I can't wait to get back,' Burks told The Tribune last week. 'I haven't played in about nine months. It kind of feels like getting drafted all over again. Everyone's excited and everyone's working hard. We just want to get better on each side of the ball and keep growing together.'"
As Jones points out, without Burks healthy, Utah suffered on the perimeter. The emergence of Rudy Gobert last season helped mask the struggles on the outside. But by the end of the year, Gordon Hayward was carrying much of the load as the team's primary scorer.
Burks isn't nearly on Hayward's level, but he's an excellent second option after Hayward or the Jazz's point guard (whoever that might be) sucks in a defense. He's creative off the bounce in a way Hayward isn't, and he can explode to the rim before defenders are able to react.
The Jazz won't be whole in 2015-16. But if Burks can re-gain his form, they'll be as close as can be.
(h/t Salt Lake Tribune)