Retired UFC fighter Cathal Pendred nabs lead role in new Amazon anthology series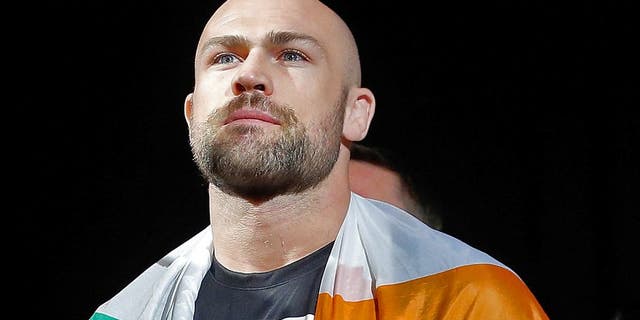 Retired UFC welterweight Cathal Pendred is enjoying a lot of success outside the Octagon these days.
According to Deadline, the Irish fighter has just signed on to star in the leading role in a new Amazon horror anthology series called "Lore".
"Lore" was originally a podcast that recounts real life frightening occurrences as well as paranormal encounters and now it's being adapted into a horror anthology series on Amazon.
Pendred is set to play the lead role of Michael Cleary "A cooper who makes barrels for a local creamery, Michael is married to the younger Bridget. When Bridget starts making more money than he does, and starts questioning his decisions, Michael is convinced that his loving wife has been replaced by a changeling and he will do literally anything to prove himself right".
Pendred has managed to stay very busy with his acting roles since retiring from the UFC in 2015 following six fights in the promotion after appearing on season 19 of "The Ultimate Fighter".
Pendred has nabbed roles in "Ray Donovan" as well as "Into the Badlands" but this will be his first major starring role in the new series for Amazon.
Veteran actor Robert Patrick ("Terminator 2: Judgment Day") is also expected to play a feature role in "Lore" with Gale Anne-Hurd, best known for her work on "The Walking Dead" signed on as one of the producers of the new series.
Jeff Bottari/Zuffa LLC | Zuffa LLC via Getty Images