Retired NBA center Scot Pollard debuts on 32nd season of 'Survivor'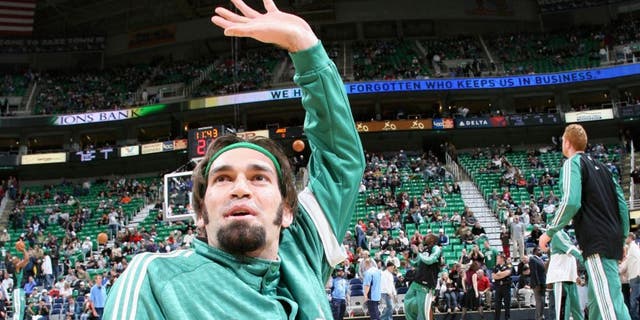 Here's part of what Scot Pollard brings to the "Survivor" television series: If fans from every one of his NBA cities tune in, that could boost ratings.
Pollard, who retired after 2007-08, debuted in the new season of "Survivor" on Wednesday night, becoming the seventh former pro athlete and second ex-NBA player on the show. The 32nd season is a "Brains vs. Brawn vs. Beauty" contest, set in Cambodia.
No, he's not on the "Beauty" team.
Pollard, a 6-foot-11 center, played 11 seasons in the NBA, with the Pistons, Kings, Pacers, Cavaliers and Celtics after four years at Kansas.
Small spoiler alert: Pollard made it past the first episode -- and without getting a bug lodged in his ear.
Earlier this week, Pollard made a bit of news with criticism of Kobe Bryant, saying: "I wouldn't want to play with him. I think he made the team about him as opposed to making the team about winning."
So we have Pollard going from calling Kobe selfish to being on TV looking for shellfish.