Retired Cuban Ballplayers Face Off Against Exile Counterparts In Miami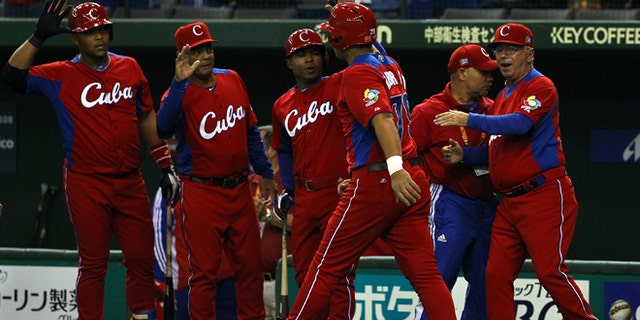 FORT LAUDERDALE, Fla. – Baseball is the national pastime of Cuba and has almost always brought together - and fiercely divided - exiles and those still on the island nation.
Over the years, dozens of top players have defected to the U.S. On Saturday, a retired group of those players finally matches up against their island counterparts in a game that would have been inconceivable a decade ago - and was nearly derailed earlier this summer.
The Fort Lauderdale game is between former members of the Industriales, the Yankees of Cuba.
The game, a celebration of the team's 50th anniversary, had been slated for last month at Florida International University in Miami. But in July, the university canceled the deal, citing "contractual issues." The university has refused to say more publicly, but a letter from the school's attorney sent to the ACLU showed officials got twitchy about the event's political nature.
A small but vocal exile group had threatened to protest the games, the first of which was also set for the same day as a conference at FIU, organized by a coalition of exile organizations seeking greater U.S. sanctions against Cuba and more limited travel to and from the island.
But politics was not foremost on the minds of the hundreds of fans lined up early at the Fort Lauderdale stadium Saturday. Many sported the royal blue T-shirts and hats of the Industriales, and they gobbled pre-game hot dogs and guava pastries at the stadium food court.
"I'm excited, this is pretty cool," said Carlos Campos, 30, who left Cuba a decade ago. He waved away questions about the controversy. "This is about a game, not political arguments."
Just outside the gates, about a dozen men and women with Cuban flags gathered to protest the game. Some inside filmed the protesters on their phones, but remained jovial about the upcoming game. Two police officers maintained a distance between arriving fans and the shouting protesters.
Based on reporting by the The Associated Press.
Follow us on twitter.com/foxnewslatino
Like us at facebook.com/foxnewslatino