Results from Saturday's Daytona 500 final practice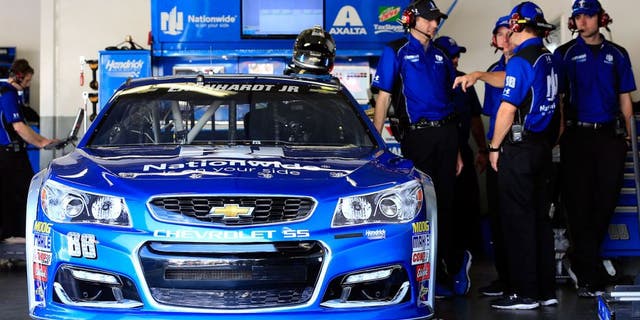 All the rehearsals are over. Now it's time to see who will win the Daytona 500 (FOX, noon ET).
Five hours and 50 minutes of practice over the last week concluded Saturday afternoon at Daytona International Speedway, where Daytona 500 favorite Dale Earnhardt Jr. led the final Happy Hour round of practice.
Earnhardt ran a best lap of 197.131 miles per hour in his No. 88 Hendrick Motorsports Chevrolet during Happy Hour. This particular car, which Earnhardt nicknamed "Amelia," won two races and had two top-three finishes in four restrictor-plate points races last year, and he drove her to victory in his Can-Am Duel qualifying races in each of the past two seasons.
But Earnhardt had plenty of fast company at the head of the field.
Defending Daytona 500 winner Joey Logano was second in his Team Penske Ford ay 196.369 mph and his teammate Brad Keselowski was fourth. Between the two Penske drivers was Ryan Blaney, who drives for Wood Brothers Racing, a team that has a technical alliance with Penske. Kurt Busch completed the top five in a Stewart-Haas Racing Chevrolet
Only 25 of 40 cars in the Daytona 500 field set times during Happy Hour. Three of the four Joe Gibbs Racing drivers skipped Happy Hour, with only Matt Kenseth venturing on track.
JGR has already won the Sprint Unlimited with Denny Hamlin and the second Duel with Kyle Busch and are expected to be Earnhardt's biggest challenge on Sunday.
See the full results from Saturday's Daytona 500 final practice at Daytona International Speedway: