Reports: Texans name Brian Hoyer starting quarterback over Ryan Mallett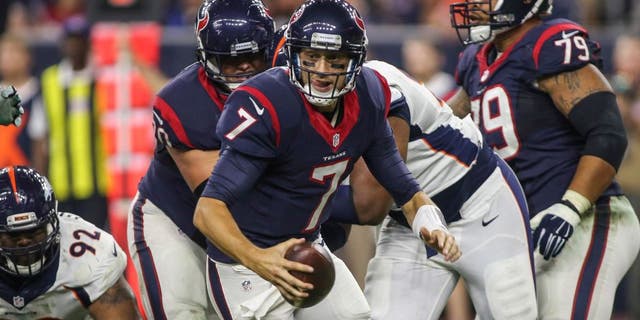 The Houston Texans have named Brian Hoyer the team's starting quarterback over Ryan Mallett, according to multiple reports.
Mallett opened Saturday's game as the starter against the Broncos. He failed to move the offense, and the Texans punted on his two possessions. Hoyer was also unable to get into the end zone in his four drives. After the game, coach Bill O'Brien said the competition remains "very even." It looks like he changed his mind.
"I think at this point there's definitely things that need to be corrected and get fixed," Hoyer said. "But I don't feel poorly about where I'm at. I don't know if I'd say I feel great. I think we have a long way to go as an entire offensive unit, myself included."