Reports: LeSean McCoy won't be disciplined by NFL for nightclub brawl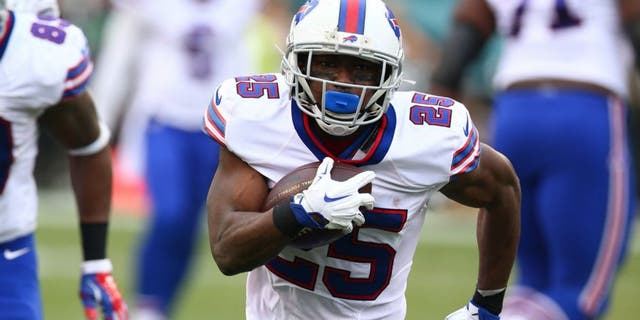 NEWYou can now listen to Fox News articles!
Buffalo Bills running back LeSean McCoy will not be disciplined by the NFL for his part in a bar brawl in February, according to reports.
Back in April, the Philadelphia district attorney announced that McCoy wouldn't face any charges relating to the incident. However, it wasn't a given that the NFL would also absolve him. McCoy claims he was acting in self-defense and was trying to break up a fight between two off-duty police officers and his friends.
McCoy, 28, rushed for 895 yards and three touchdowns in 12 games last season -- his first with the Bills after spending the first six seasons of his career with the Philadelphia Eagles. He also caught 32 passes for 292 yards and two scores in 2015.
In his NFL career, McCoy has rushed for 7,687 yards and 47 TDs.