Reports: Chiefs are unlikely to reach a long-term deal with Eric Berry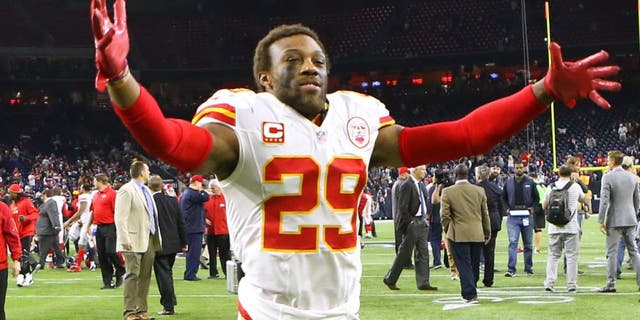 NEWYou can now listen to Fox News articles!
The deadline for the Kansas City Chiefs to sign safety Eric Berry to a long-term deal is fast approaching.
And, according to multiple reports, it doesn't sound like the team is going to get it done before Friday's deadline.
Berry, who had a brilliant comeback season for the Chiefs after being diagnosed with Hodgkin's lymphoma in 2014, was hit with the non-exclusive franchise tag, which would pay close to $11 million for the 2016 season.
But assuming no deal is reached, Berry woud be free to negotiate with other teams. The Chiefs would have the option to match any offer. If they didn't match, any team signing Berry would have to give Kansas City two first-round draft picks.
Berry is coming off a Pro Bowl season -- his fourth -- after finishing with 61 total tackles and two interceptions.
Of course, just last year the Chiefs got a long-term deal done with linebacker Justin Houston just hours before the deadline.