Report: Video of alleged incident involving booted Rutgers players exists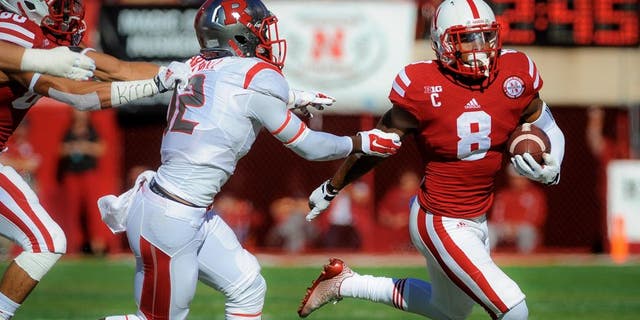 NEWYou can now listen to Fox News articles!
As the college football season got underway in full force across the country Saturday, the bad news kept hitting the Rutgers program.
NJ.com reported that video of an alleged spring assault involving multiple then-Rutgers football players has been uncovered as police continue investigating the incident.
Earlier this week, Ruhann Peele, Razohnn Grozz, Nadir Barnwell and Delon Stephenson were charged with aggravated assault, riot and conspiracy to commit a riot for a fight in April that left a man with a broken jaw. Those four, along with Dre Boggs, who was charged in two home-invasion robberies in April and May, were suspended indefinitely.
And just minutes before the Scarlet Knights' opener against Norfolk State, the school announced all had been kicked off the team.
In addition to his legal situation, Barnwell is part of another scandal unfolding in Piscataway involving head coach Kyle Flood, who is alleged to have contacted a Rutgers faculty member regarding Barnwell's status in a class. Prior to his dismissal, he had not been cleared to play this season.