Report: Vick's contract with Steelers has no guarantees, no signing bonus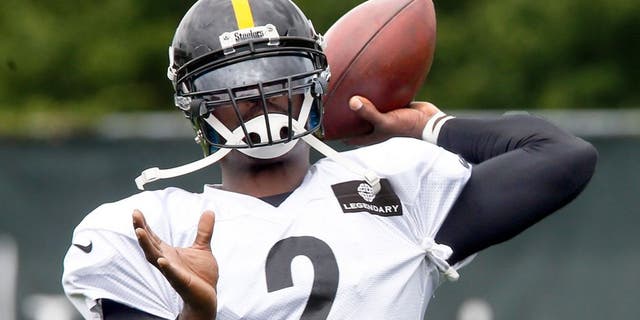 NEWYou can now listen to Fox News articles!
Michael Vick was waiting all offseason to get a call from an NFL team. After finally getting one, he apparently didn't have much negotiating leverage.
Vick's one-year contract calls for $970,000 in base pay, and nothing else, according to a report from NJ.com. There is no signing bonus, and no guaranteed money. It's a far cry from the millions Vick made earlier in his career, a just a fraction of his one-year, $4-million deal with the Jets last season.
The Steelers added Vick on Tuesday after determining that backup quarterback Bruce Gradkowski required surgery on his dislocated finger. The signing hasn't come without controversy, as fans launched a petition to speak out against it. The petition has already reached its goal of 25,000 signatures.
h/t: NJ.com