Report: Vic Beasley will not have surgery on torn labrum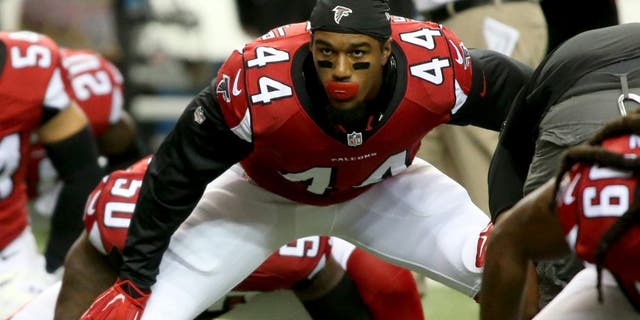 When it was announced that rookie defensive end Vic Beasley had played the entire 2015 NFL season with a torn labrum in his right shoulder, it was pretty shocking, to say the least. Now, it seems that Beasley is prepared to tough through it throughout the offseason as well.
According to his head coach Dan Quinn, Beasley will not be having surgery on the torn labrum, and instead will simply let it heal.
Via D. Orlando Ledbetter of The Atlanta Journal-Constitution:
After seeing him go through the whole season with the injury, it's not massively surprising to hear about the decision, and there's no reason to believe that he won't be ready early on in 2016.
Jeff Smith writes about the NFL for FOX Sports. You can find him on Twitter @JSM8ith.