Report: 'Vast majority' in Kings front office in favor of trading Cousins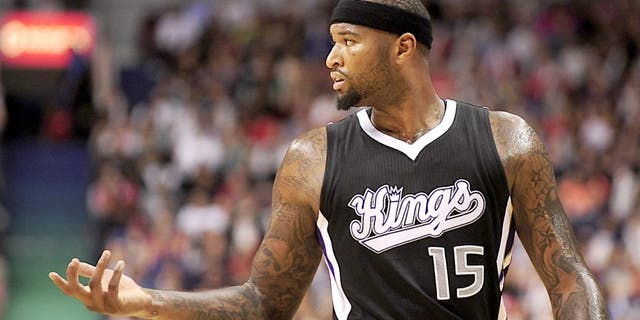 The tension in the Sacramento Kings organization over DeMarcus Cousins' future with the team might have quieted down in the dog days of summer, but that doesn't mean the fire has gone out completely.
And according to Bleacher Report's Howard Beck, there are many within the Kings front office -- excluding owner Vivek Ranadive -- who would prefer to trade Cousins:
"Sacramento wants to hold onto him. Vivek Ranadive absolutely wants to hold onto DeMarcus Cousins. But I've been told if you polled the rest of the organization, the vast majority are in favor of trading DeMarcus Cousins and that would include, though he denies it, George Karl," Beck said.
This raises three questions for the Kings. First, will Ranadive remain steadfast in his reported reluctance to trade Cousins? Second, if he does, will that cause a rift in the front office that can't be healed? And third, does this mean Cousins is going to bust out another classic emoji tweet?
The world can hope.
(h/t Bleacher Report)