Report: USC AD Pat Haden and family profited off charity as donations declined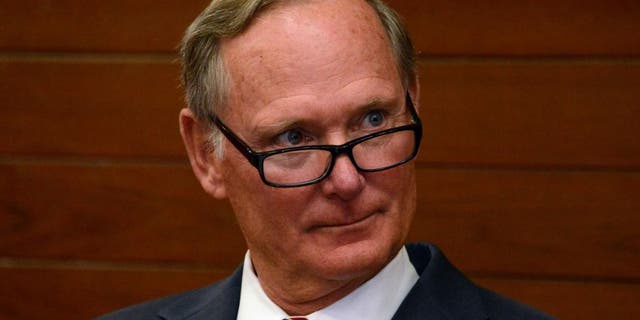 NEWYou can now listen to Fox News articles!
Pat Haden and his family reaped large profits from an educational charity that the USC athletic director helmed, even as donations declined and the amount of awarded scholarship money dwindled, according to an LA Times report.
Haden, daughter Natalie O'Connor and sister-in-law Catherine Grier Olson have been paid a total of about $2.4 million by the George Henry Mayr Foundation, according to tax returns from 1999 to 2014. Half of that went to Haden, who served as board chairman in 1999.
The fees paid to Haden and his family members, who held various positions in the organization, were unusually large, according to several experts contacted by The Times. And the fees increased even as the foundation saw steep declines in the value of its assets, donations and amounts of awarded scholarship money.
Also, donations directed to USC totaled $1,764,750 under Haden's tenure -- more than triple the amounts received by any other school.
Haden and his family members declined to be interviewed by the Times, but the outgoing AD issued a statement through USC stating that Wells Fargo, which serves as the foundation's trustee, approved "the board's composition, activities and compensation." Another statement from USC announced that Haden had stepped down as board director and no longer would receives fees for his services.
Haden has announced he's stepping down as USC's AD for health reasons, though he will remain employed by the school to oversee the renovation of the Los Angeles Memorial Coliseum, where the Trojans play football.