Report: Top-5 draft prospect Laremy Tunsil is being sued by his stepfather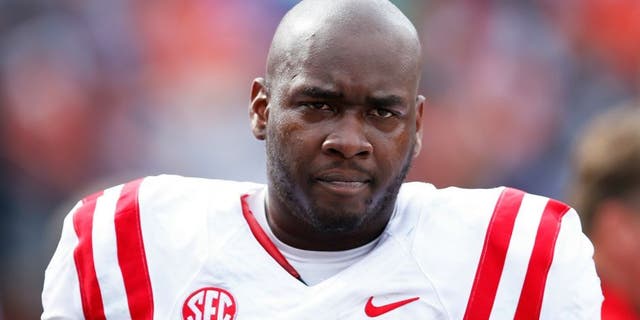 NEWYou can now listen to Fox News articles!
Former Ole Miss offensive tackle Laremy Tunsil, a presumptive top-five pick in Thursday's start of the NFL Draft, is being sued by his stepfather.
A lawsuit filed Tuesday in Mississippi on behalf of Lindsey Miller alleges that Tunsil attacked Miller last June and that Tunsil defamed Miller's character, according to the Jackson Clarion-Ledger. The suit says those two things were "an intentional infliction of emotional distress."
Tunsil was arrested after the incident last June, and he and Miller pressed charges against each other at the time. Tunsil alleged he attacked Miller only after Miller attacked Tunsil's mother, but Miller said the attack was unprovoked. Tunsil pleaded not guilty, and both sides dropped the charges.
Miller, however, is revisiting the incident, which the lawsuit alleges started with a heated conversation about Tunsil's relationship with agents.