Report: Tony Stewart gives $1,400 to grieving family in chance encounter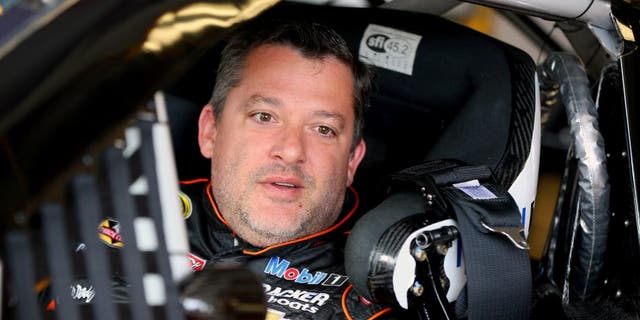 Tony Stewart pitched in Tuesday night to help a grieving family, according to a report by an Iowa television station.
WHOTV.com in Des Moines reported Wednesday that Stewart donated $1,400 to the family of Jamie, Carson and Christian Singletary, three brothers who died last Thursday when their car was hit by a truck at an intersection in New Sharon, Iowa. Jamie, the oldest of the brothers, was 16, while Carson was 13 and Christian was 10. The family has set up a GoFundMe page.
Stewart, in Iowa for the Knoxville Nationals, the biggest week of sprint car racing in the country, had a chance meeting with a friend of the family Tuesday night, according to the television station. The family friend, Ralphi Munson, was planning to sell four tote bags full of racing memorabilia and donate the proceeds to the family, the station reported.
After listening to a parking lot conversation between Munson and someone nearby, Stewart donated a total of $1,400 for the family. "Munson says Stewart told her, 'I overheard everything and I want to do this for the kids,' " WHOTV.com reported. And he told Munson to keep the T-shirts she was planning to sell "and give them out at the raceway to any kid who looks like they need one," the station reported.