Report: Those close to Cam Newton are urging him to play safer following concussion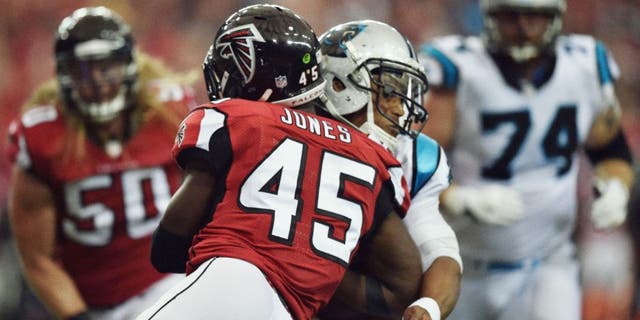 Cam Newton is one of the most physically gifted and dominant quarterbacks in the NFL. At 6-foot-5, 245 pounds, he doesn't look like other players at his position, and he certainly doesn't play like them either. Yet, for as physical as he is, Newton has been incredibly durable throughout his career.
In six seasons, he's missed just two games, excluding his forthcoming absence on Monday night due to a concussion. This week will be Newton's third missed game of his career, and it has caused some to ask him to play a bit more cautiously.
According to Adam Schefter of ESPN, people in his inner circle have urged him to be more careful on the field after suffering his first documented concussion in the NFL.
Those close to Newton have urged him to get down, out of bounds or into the end zone quicker than he did last week, when he allowed the Falcons a free shot at him, and he has acknowledged the message and said he will do a better job of protecting himself when he can, sources said.
Newton has taken several blows to the head this season, culminated in Sunday's shot by Deion Jones on the goal line, which landed Newton in the concussion protocol. In the season opener, Newton was hit in the helmet numerous times by the Denver Broncos, which had a noticeable effect on him during the game.
Derek Anderson will get the start Monday against the Buccaneers. It's not a feeling the Panthers are familiar with -- being without Newton -- and it's one they don't want to experience again, either.