Report: Teams shying away from Cliff Lee's asking price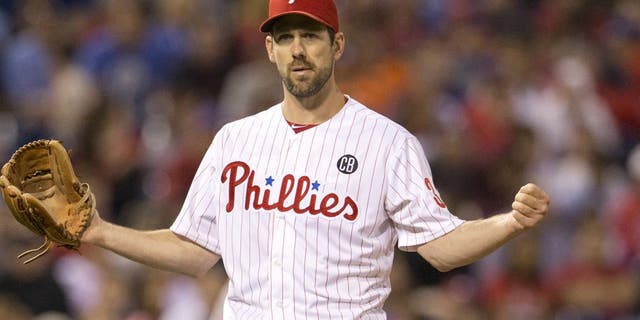 Despite a productive 13-year-career and being cleared to pitch in 2016, Cliff Lee still has yet to sign with a team.
The 37-year-old sat out the entire 2015 season while rehabbing a torn flexor tendon -- his last appearance was in July of 2014.
According to a report from Nick Cafardo of the Boston Globe, teams are shying away Lee, unwilling to give him a high starting salary:
"There were teams kicking around scenarios for the veteran lefty this past week, but they are unsure about devoting $6 million to $8 million, plus incentives to Lee, who hasn't pitched in the majors for most of two seasons."
It was earlier reported that Lee would need a "perfect fit" to sign with a team, likely meaning some combination of salary, location, playing time and playoff competitiveness. As pure speculation, some teams that fit that bill could be the Angels, Indians, Orioles, Nationals and White Sox.
Prior to injuring his elbow in 2014, Lee was successful in Philadelphia, pitching to a 2.89 ERA with nine complete games and seven shutouts from 2011-14.