Report: Surgery may be needed on injured groin of LB Brooks Reed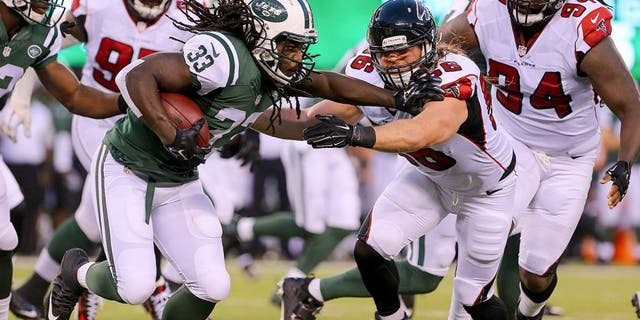 It was a great start to the 2015 offseason for linebacker Brooks Reed, but that was then followed up by a pretty brutal stretch.
After signing a five-year deal with the Atlanta Falcons as a free agent this offseason, which included $9 million in guaranteed money, Reed has spent the bulk of the offseason dealing with groin and hip injuries. According to Vaughn McClure of ESPN, he now may need to address the groin injury with surgery.
McClure explained that the team may not be ready to go that route just yet, while also noting that Reed himself said he didn't need surgery.
"We certainly are concerned," Quinn told ESPN of Reed's injury. "So we're just trying to get it right in terms of him getting the strength back to feel like it's just in the right spot. ... He's got such a toughness and edge-setting pressure. We're just trying to get him where he's feeling at his best."
The return of Reed, at some point during 2015, would obviously be welcomed. Only time will tell, but hopefully coaches and fans will know soon enough if surgery will be required.
(h/t ESPN)