Report: Steelers WR Antonio Brown to skip Pro Bowl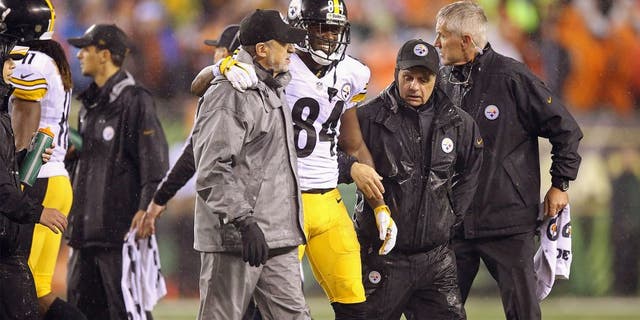 Pittsburgh Steelers receiver Antonio Brown will not make the trip to Hawaii to play in this year's Pro Bowl, according to multiple reports.
Brown will be replaced by Dolphins receiver Jarvis Landry.
The news begs the question of whether Brown would have been able to play this Sunday if the Steelers had advanced to the AFC Championship game against New England. Unfortunately for Steelers fans, that point is now moot, but they won't be able to watch Brown at the league's All-Star game on Jan. 31.
Brown was not cleared from the league's concussion protocol to play in the divisional round against Denver. If Brown's absence is due to the lingering effects of the concussion, he likely would have been sitting again this week.