Report: Steelers safety Golden 'dodged a bullet'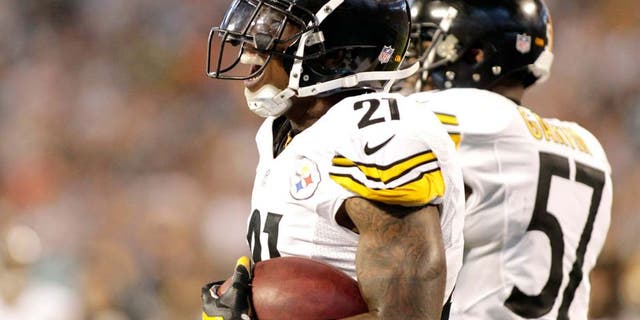 The news on Steelers safety Robert Golden is better than it could've been. Golden sprained a ligament in his knee during Wednesday's practice, but it shouldn't be season-ending.
Golden "dodged a bullet" according to Bob Labriola of the team's official website. That's positive news since head coach Mike Tomlin indicated the injury was a significant one after Wednesday's practice session.
The fourth-year veteran will still likely miss several weeks, but the Steelers can ill afford another loss at safety. Starters Mike Mitchell and Shamarko Thomas are already dinged up, as is backup Ross Ventrone. Golden only played four defensive snaps last season according to Football Outsiders, but he figures to have more opportunities this season when healthy.
h/t: Steelers Depot