Report: Spurs G Tony Parker expected to miss remainder of postseason with knee injury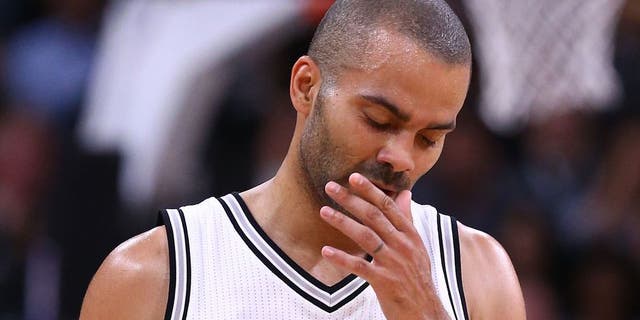 It doesn't look like the San Antonio Spurs will have guard Tony Parker for the rest of the playoffs. According to The Vertical, Parker is expected to undergo season-ending surgery on his left leg after Thursday mornings MRI.
Parker went down with a non-contact injury against the Houston Rockets in Wednesday night's win and had to be carried off the court by his teammates.
The veteran guard had 18 points at the time of the injury, helping the Spurs even the series at 1-1. While the victory was certainly a step in the right direction, the Spurs title chances took a big hit with Parkers injury.
Patty Mills figures to see an increase in minutes, assuming a larger role as the teams point guard. Parker was averaging 15.9 points and 3.1 assists per game in the postseason.
Soobum Im-USA TODAY Sports | Soobum Im