Report: Slumping Suns finally fire head coach Jeff Hornacek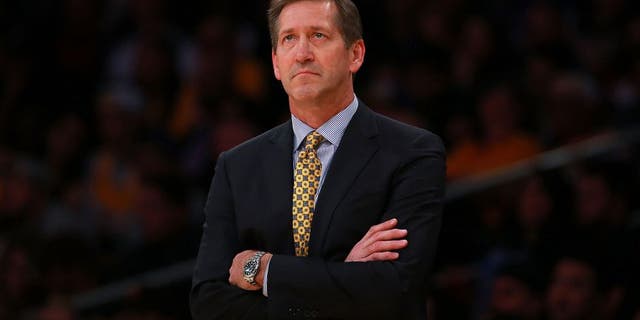 The buzzer has apparently sounded on Jeff Hornacek's time as head coach of the Phoenix Suns.
Yahoo Sports' Adrian Wojnarowski reported early Monday morning that the club has finally gotten rid of the third-year coach.
According to Wojnarowski, Suns general manager Ryan McDonough "informed Hornacek of the decision upon the Suns' return to Phoenix after a 91-78 loss to the Dallas Mavericks on Sunday night."
The move is far from stunning; Hornacek had been rumored to be on the hot seat as early as December, and things have only gotten worse in the desert.
Including Sunday night's loss -- to a Dirk Nowitzki-less Mavericks, no less -- the Suns are 14-35 (tied for fourth-worst record in the NBA), and their recent run of futility is particularly stunning:
● Four straight losses
● 14-game road losing streak
● 10 losses in their last 11 games (dating to Jan. 8)
● 19 losses in their last 21 games (dating to Dec. 20)
In addition, the Suns have the third-worst scoring defense in the NBA at 106.5 ppg and only the Lakers have a worse point differential in the Western Conference.
In his two-plus seasons in Phoenix -- his only stint as a head coach in the NBA -- Hornacek is 101-112. To show how quickly things have deteriorated, this season's 35 losses are one more than the Suns had in all of 2013-14, Hornacek's first season with the club -- a season in which the Suns finished one game out of the playoffs and Hornacek finished second in NBA Coach of the Year voting.
Wojnarowski reported the Suns are expected to name an assistant as interim head coach, either Corey Gaines or Earl Watson.
Hornacek, 52, played 14 seasons in the NBA, the first six in Phoenix. He was an All-Star with the Suns in 1991-92.