Report: Ryan Lochte could be summoned back to Brazil to testify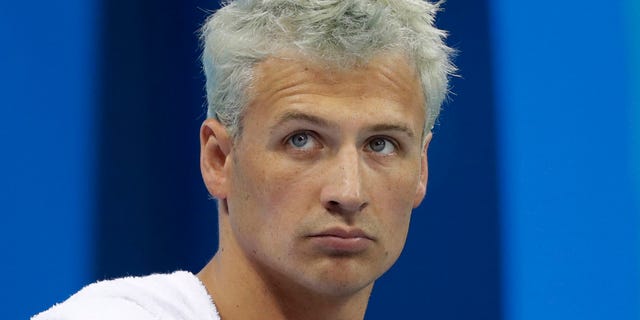 A Brazilian police officer told that U.S. swimmer Ryan Lochte will be summoned back to Rio de Janeiro to testify in front of the country's Justice Department over his fraudulent claims that he and other U.S. swimmers were robbed at gunpoint during the summer Olympics.
Detective Clemente Braune told Fox News on Thursday that there is no penalty against Lochte if he doesn't appear in front of the Justice Department. However, if he doesn't show up, he would not be able to negotiate a plea deal.
The 12-time Olympic medalist, who has already returned to the U.S., initially claimed that he and three of his teammates – Jack Conger, Gunnar Bentz, and Jimmy Feigen – had been robbed at gunpoint while at a gas station in Rio de Janeiro midway through the Olympics.
However, inconsistencies in the details of the alleged even prompted local police to investigate the claims. The swimmers' version of the story unraveled when police said there was little evidence to support a robbery.
Video surveillance at the gas station showed the swimmers getting into a confrontation with the station's security guards after they were got vandalizing the bathroom.
Lochte's three teammates have since testified before police officers in Brazil, however, the 32-year-old swimmer, who has since apologized for his "immature behavior" had already left the country for the U.S.
Police told Fox News that they will finish their investigation this week and will send all finding to state prosecutors. All findings will also be sent to U.S. federal law enforcement who will notify Lochte.
The incident and its subsequent fallout seemed to overshadow the end of the Rio Olympics.
Earlier this week, four sponsors – Speedo, Ralph Lauren, skin-care firm Syneron-Candela and Japanese mattress maker airweave – announced that they were cutting ties with Lochte. In addition, Speedo USA said $50,000 that would have gone to the swimmer was to be donated to Save the Children to benefit children in Brazil.
Feigen, 26, apologized for the "serious distraction" he and three teammates caused at a gas station during the Rio Olympics, saying he omitted facts in his statement to police.
"I omitted the facts that we urinated behind the building and that Ryan Lochte pulled a poster off the wall," Feigen said in a statement Tuesday on the website of his lawyer in Austin, Texas.
He maintains the group didn't force their way into a bathroom and a gun was pointed at them.
Feigen, who was pulled off an airplane last week by Brazilian police for more questioning, said he paid a fine of $10,800 for the return of his passport so he could travel back to the U.S.
As for Lochte said he regretted how the incident had tarnished Rio and the last week of the Olympics. He also gave an interview to Brazil's main broadcaster Globo on Saturday to apologize for his actions.
"Brazil doesn't deserve that," he said to Globo. "I am sorry that my immaturity caused all this ruckus."
Fox News' Steve Harrigan, Heather Lacy and The Associated Press contributed to this report.
Like us on Facebook
Follow us on Twitter & Instagram