Report: Resilient Moylan joins Royals on minor-league deal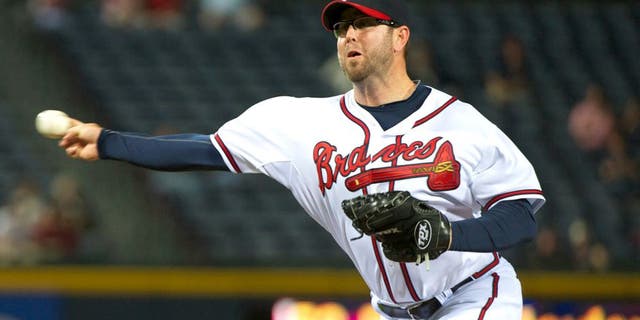 The Kansas City Royals have agreed with side-arming right-hander Peter Moylan on a minor-league contract, according to ESPN's Jim Bowden:
Moylan, 37, has dealt with some injuries over the past few seasons, including two Tommy John operations. Between 2011 and 2013, he logged just 35 appearances at the big-league level, missing the 2014 season entirely after being cut by the Houston Astros.
He made it back to the mound in 2015 with the Atlanta Braves, appearing in 22 games and pitching to a 3.48 ERA in the process.
For his career, which began in 2006 with the Braves and has involved a 2013 stint with the Los Angeles Dodgers, Moylan has thrown just over 286 innings, striking out 221 and posting a 2.83 ERA. He's also held right-handed hitters to a .219/.277/.313 line.