Report: Reds GM says Baker will return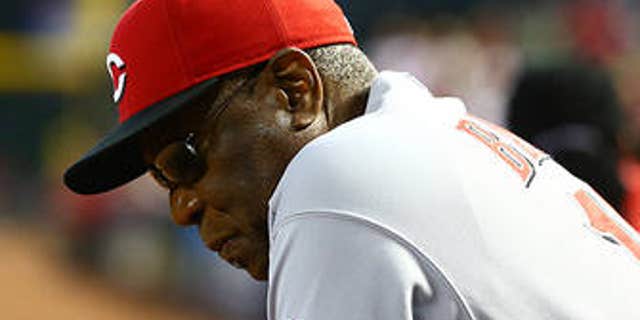 The Pittsburgh Pirates got the best of the Cincinnati Reds on Tuesday night, winning the NL wild-card game 6-2. While the Pirates will go on to play the St. Louis Cardinals in the NL division series, the Reds are already talking next year.
Following the game, Reds general manager Walt Jocketty said that manager Dusty Baker will be back, according to the Cincinnati Enquirer.
When asked if there were any questions about Baker's return, Jocketty responded "I don't think so. He's signed for another year."
Baker, 64, signed a two-year extension after last season and has led Cincinnati to the playoffs in three of the past four years, but the Reds failed to advance each time. They fell to the San Francisco Giants in five games -- after leading 2-0 -- in the division series in 2012 and were swept in the same round by Philadelphia in 2010.
This time, they didn't even make it that far. Cincinnati spent most of the season as the third team in a three-way race with the Pirates and the Cardinals for the NL Central title. They'll end the year as the first one heading home.
"It's very difficult to come down to one game, especially the way we played," Baker said. "We got outplayed big time."
Associated Press contributed to this report