Report: Rams are close to signing No. 1 overall pick Jared Goff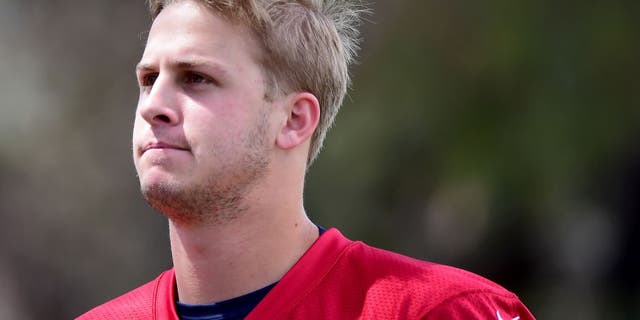 NEWYou can now listen to Fox News articles!
Eight of the top 10 picks in the NFL Draft have already signed their contracts, and top selection Jared Goff is about to make it nine.
The former University of California quarterback reportedly is ready to sign a four-year, $28 million deal with the Los Angeles Rams.
The rookie pay scale makes the process of signing first-round picks pretty orderly, and Goff's deal will pay him slightly more than quarterback Carson Wentz, who was chosen second overall by the Philadelphia Eagles and will make $26.6 million over four years.
Goff is one of eight first-round picks who haven't yet signed, according to NFL.com. He'll compete for the starting job with Case Keenum and possibly Nick Foles. Keenum replaced Foles as the Rams' starter late last season, and Foles has been skipping offseason activities since the team drafted Goff.