Report: Prescott to start vs. Eagles, Romo may not be ready for Week 9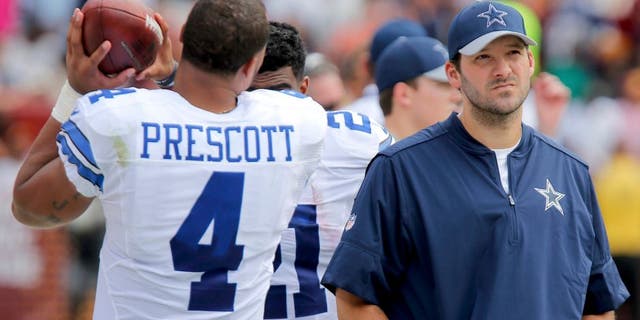 When Tony Romo first went down with a back injury, Oct. 30 was the target date for his long-awaited return. It gave him more than eight weeks to heal and get back up to speed, which seemed reasonable.
Now that he's more than seven weeks removed from the injury, he won't be back for that final game in October … or maybe even the one after that. According to Ian Rapoport of NFL Network, Dak Prescott will start against the Eagles in Week 8 and could do the same the following week against the Browns.
Obviously, nothing is set in stone as of now, but it's beginning to look like the Cowboys will take their time with Romo's recovery -- and wisely so. There's no sense in rushing him back or declaring a return date before they have to. And fortunately for Dallas, Prescott is playing lights out, allowing the team to be patient with No. 9.
If Romo is ready for Week 9, he'll be in the perfect situation to come back from eight weeks off. The Browns are the worst team in the league, making for an easy debut. If not, Prescott is more than capable of handling Cleveland.