Report: Police return Letroy Guion's truck, $190,028.81 in seized cash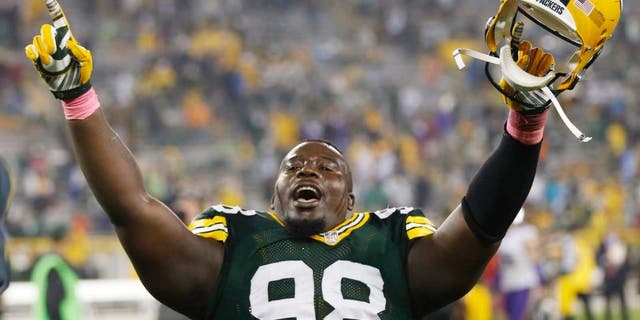 Police in Starke, Florida, have finally returned a 2015 Dodge Ram truck and $190,028.81 in cash to Green Bay Packers defensive tackle Letroy Guion, according to ESPN's Rob Demovsky.
Guion's vehicle and cash were seized in February, when he was arrested for possession of marijuana and a firearm. The charges were dropped as part of a March plea deal, in which Guion agreed to pay a $5,000 fine (plus court costs).
"They were very gracious about it," Guion's attorney Robert Rush said, per ESPN. "They returned his truck in perfect condition and every dollar in cash, which was kind of comical."
Even though he was cleared of the charges eight months ago, the returned property gives Guion some closure on a chapter of his life he'd like to put in the past. He can now focus fully on his football career.
"It kind of rejuvenates me," Guion told ESPN. "It gives me my sense of character back and gives me my juice back. I'm all excited and ready to go. Things are getting back to normal. All the smoke is starting to clear."
Since returning from his three-game suspension to start the season, Guion has contributed 13 tackles (seven solo). He's still looking for his first sack after recording 3.5 last year.