Report: Players convicted of certain offenses to be banned from combine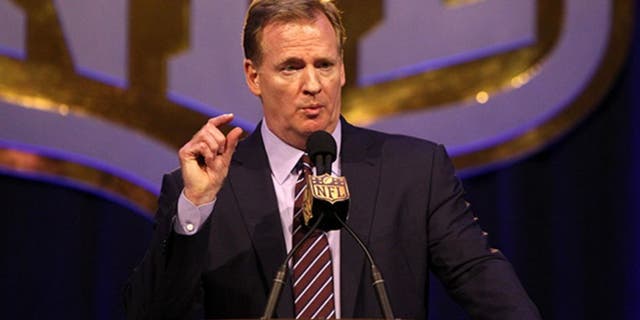 While the football-viewing world was gearing up for the Super Bowl late last month, the NFL was planning for this month's scouting combine, and reportedly informed teams that prospects with convictions for domestic violence, sexual assault or weapons offenses will no longer be invited to partake in the annual event.
USA Today reported late Monday night that NFL EVP of football operations Troy Vincent informed teams of the new policy in a memo in late January. Specifically, according to the report, the league will conduct background checks on invited prospects and anyone with a felony or misdemeanor conviction for any above-referenced offense will be barred from "any league-related event."
Players who refuse the background check will also be uninvited, according to the report.
"Any league-related event" would include attending the draft itself, as well.
"It is important for us to remain strongly committed to league values as we demonstrate to our fans, future players, coaches, general managers, and others who support our game that character matters," the memo stated.
The combine takes place annually in Indianapolis, and this year is scheduled for Feb. 23-29. At the combine, prospects take part in a series of drills and undergo a series of measurements for NFL scouts.
The draft takes place April 28-30 in Chicago.
According to the report, had this rule been in place last year, No. 1 overall pick Jameis Winston still would have been allowed to take part in the combine and draft as, though he was accused of sexual assault and sued in civil court, he was never convicted of a crime.