Report: Philippine federation to meet with Jordan Clarkson's dad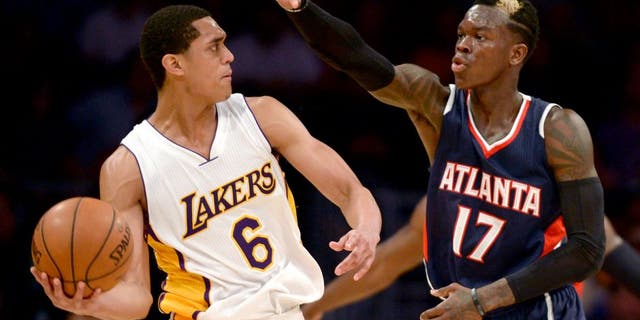 NEWYou can now listen to Fox News articles!
When it comes to convincing Los Angeles Lakers guard Jordan Clarkson to play for the Philippines in the FIBA Asia tournament, the national team is covering all of its bases -- and making sure that Clarkson is covered in the worst-case scenario, too.
One of the limiting factors in Clarkson's commitment to playing so far has been his contract status with the Lakers. The second-year of his current two-year contract was originally unguaranteed, and there's been no reported progress on an extension or new contract for Clarkson with the Lakers.
By playing in FIBA Asia, then, Clarkson could be taking a significant risk should he suffer an injury. As a result, SBP, the Philippine basketball federation, is scheduled to meet with Clarkson's father to assuage any concerns the family might have, according to Philippine news site Inquirer.net:
"Our talk with [Clarkson's] father is to reassure him that, from the time that he (Jordan) has not signed the contract to the time that he does, and if he gets injured while with Gilas, we will assure them that during period that he will be properly taken cared of," said Samahang Basketbol ng Pilipinas vice chair Ricky Vargas.
"We will be taking a risk anyway, whether he has a contract or not."
(h/t Inquirer.net)