Report: Patriots WR Brian Tyms (foot) could miss entire season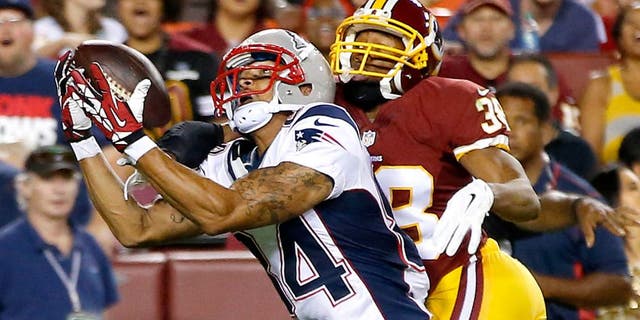 The New England Patriots may have lost one of their deep threats at wide receiver for the entire season.
According to Mike Reiss of ESPN, Brian Tyms sustained a foot injury during Wednesday's practice, which could cause him to miss this season.
The exact diagnosis of the injury is unknown, but it appears to be serious enough to keep him sidelined for a lengthy period of time.
Last season, Tyms started two games for the Patriots, catching five passes for 82 yards and one touchdown. He wasn't expected to have a huge impact on offense this season, but he does play a role on special teams as a gunner.
In his place, guys like Josh Boyce and Aaron Dobson should see more reps as the Patriots search for a fourth and fifth receiver.
(h/t Mike Reiss)