Report: Packers DL Daniels looking for $10 million per year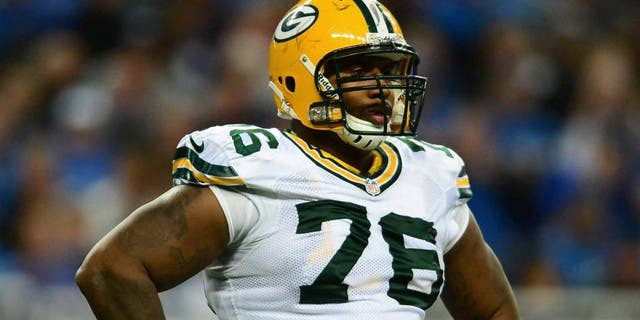 Contract negotiations between the Green Bay Packers and fourth-year defensive lineman Mike Daniels stalled out recently, as Bob McGinn of the Journal Sentinel reports that Daniels and the team remain "far apart in their positions."
Sources tell the Journal Sentinel that Daniels is asking for an extension worth somewhere in the vicinity of $10 million per year. Talks could resume at any point during the season, but Daniels is focused on football and says he will leave the negotiating to his agent, Brian Mackler.
Daniels, 26, was a fourth-round draft pick in 2012 and is slated to become an unrestricted free agent next March. Last year, the 310-pound Iowa product became a full-time starter. He finished the season with 5.5 sacks and a career-high 41 tackles.
On Wednesday, Daniels called the Packers "the best organization in football," per the Journal Sentinel. Defensive coordinator Dom Capers returned the praise.
"He's such a great leader in that defensive line group," Capers said, via the Journal Sentinel. "He'll give you everything you want in terms of leadership, work ethic, all those kinds of things."
The Packers have successfully locked up key players each of the past four offseasons, but this early report does not bode well for Daniels' future in Green Bay.
(h/t Journal Sentinel)