Report: Pacers granted approval to build new $50 million practice facility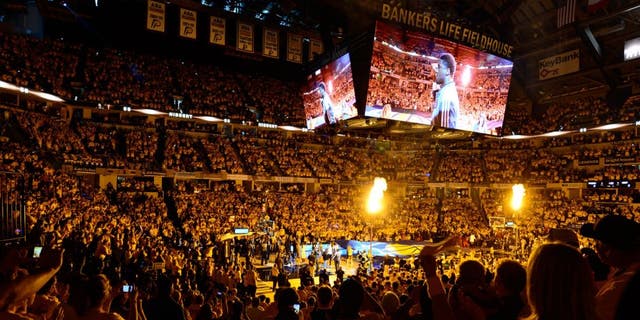 The area surrounding Bankers Life Fieldhouse is getting a slight makeover.
The Indiana Pacers received unanimous approval to build a new $50 million practice facility across the street from their arena, according to the Indianapolis Business Journal.
"Pacers Sports & Entertainment would like to build the five-story facility on city-owned land on Delaware Street now occupied by an elevated employee parking lot," the Indianapolis Business Journal writes. "The 130,000-square-foot facility would include a practice gym and office space."
The Pacers will use the new building as their primary practice facility -- leaving the current one in
Bankers Life Fieldhouse to the Indiana Fever -- and as a recruiting tool for prospective free agents, as teams are now selling players on their state-of-the-art training facilities.
The practice facility should be completed in 18 months to two years.
(h/t Indianapolis Business Journal)