Report: NFLPA mulls change on how players get paid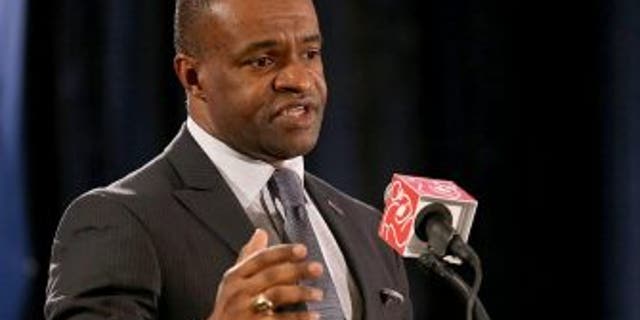 The NFL Players Association is proposing an idea, which would assist players in managing their money by changing the pay cycles of their base salaries, according to a USA Today Sports report.
The proposal would mean players would be paid on a bi-weekly schedule over a 52-week calendar year, opposed to the traditional method of 17 weekly checks during the season.
Members of the players union are visiting with players during their team's respective OTA sessions this month to brief them on the proposal, USA Today reported, citing three people with knowledge of the situation.
While such an effort is applauded by some, players could argue that it punishes those who know how to properly balance their checkbooks and would likely prevent them from capitalizing on investment opportunities sooner rather than later. The deal would likely include an opt-out for veterans, according to the report.
Another proposal, which would enact a three-year deferral of performance-based pay, has been presented by the union liaisons. This would turn performance-based pay (a pool of money which is given to players who get paid the least but play the most) into a benefit, which the player would receive three years past retirement. The money would give such players an opportunity to figure out their next career step while receiving income in a lower tax bracket.
"I voted against delaying performance pay (in 2013)," a team representative said, via the report. "Don't hold money from guys. It is their money (and teams) offer no interest over the three years."
The latter proposal would need to be negotiated between the union and the league.
Most notably, the Rams have delayed the process in signing the team's rookies because head coach Jeff Fisher wants to ensure that players are prepared to handle the newfound wealth, a source told Pro Football Talk.
With a growing concern over how players spend, the union wants to make sure players are given every opportunity to prolong their success well after their football careers are over.