Report: Nets finally made an offer for their general manager job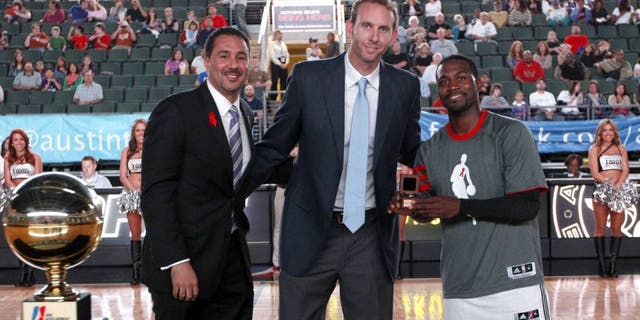 The Nets essentially fired Billy King a month-and-a-half ago when they took away his general manager position and reassigned him within the organization. They've taken their sweet time in hiring a general manager in the meantime, but now, it appears they've got the ball moving on the hiring process.
With the trade deadline almost 24 hours away, the Nets are still without a GM. That's a real problem, even if the team plans on standing pat into the end of the year. Around trade deadline time, calls are always coming into the office, and if there's no one there qualified enough to pick up the phone and actually negotiate, you could be missing out on opportunities. What if someone wants to make an inappropriately large offer for Brook Lopez or Thaddeus Young? Or what if the Nets' autopilot GMing team they have right now trades someone for something that's less than whatever the next actual GM could've gotten?
The Nets may not have Marks coming in any time soon either, probably because of the assets they have on tap right now. The team's pieces are so far from enticing that they may struggle to convince someone to take the job. Apparently, that could include Marks:
So, if the Nets can't hire their top choice, who do they go with? And considering Brooklyn is 14-40 and potentially lacking its own draft pick until 2019, how the heck does it convince a young, potential up-and-comer to take this job?
It's a rough world out there for Nets fans.